Welcome to Monday and man does it suck? Way too tired today to be doing much of anything so just a quick recap here.
Friday hit a few bars downtown. Saw
Frankie Hejduk
of the Columbus Crew down at the R Bar. He's been hurt all year but looks like his drinking elbow is functioning well. Saturday checked out Gayle's dad's new pad. Pretty cool place with lots of room. After that it was off to "Brian Erhardt's BBQ
NOT
Featuring Sinister Midget". I think I had about 5 brauts and a burger and half a bag of Ruth's cookies. Rumor going round was there was monster cookies available for a limited time. I am displeased I did not get one. Jew when you read this have Ruth mail me one (she has my address).
On a sports related note, Jaime McMurray did us all a favor and eliminated himself from the Chase this past weekend with a glorious 30th place.
Jaime McMurray, this is for you: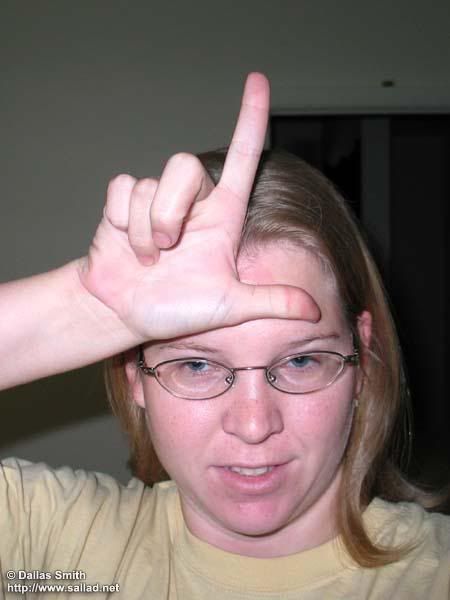 On another note, Newcastle lost on Sunday to red hot Aston Villa, 2-0. Keeping with their impeccable luck, their newest signing,
Obefami Martins
left the game due to injury. Further reports say he should be back for the next match on 9/9 with Fulham. For those keeping score at home that's the same Fulham that is now home to former Columbus Crew Brian McBride and Simon Elliot. Oh they lost this weekend too and are almost mathematically eliminated from the playoffs. Go Crew. Hertha did the only respectable thing and at least played for the tie in an away game at Hamburger SV (1-1).
Should be a good week as the transfer window is closing and Newcastle are looking to bring in a few more players. So until then have a....